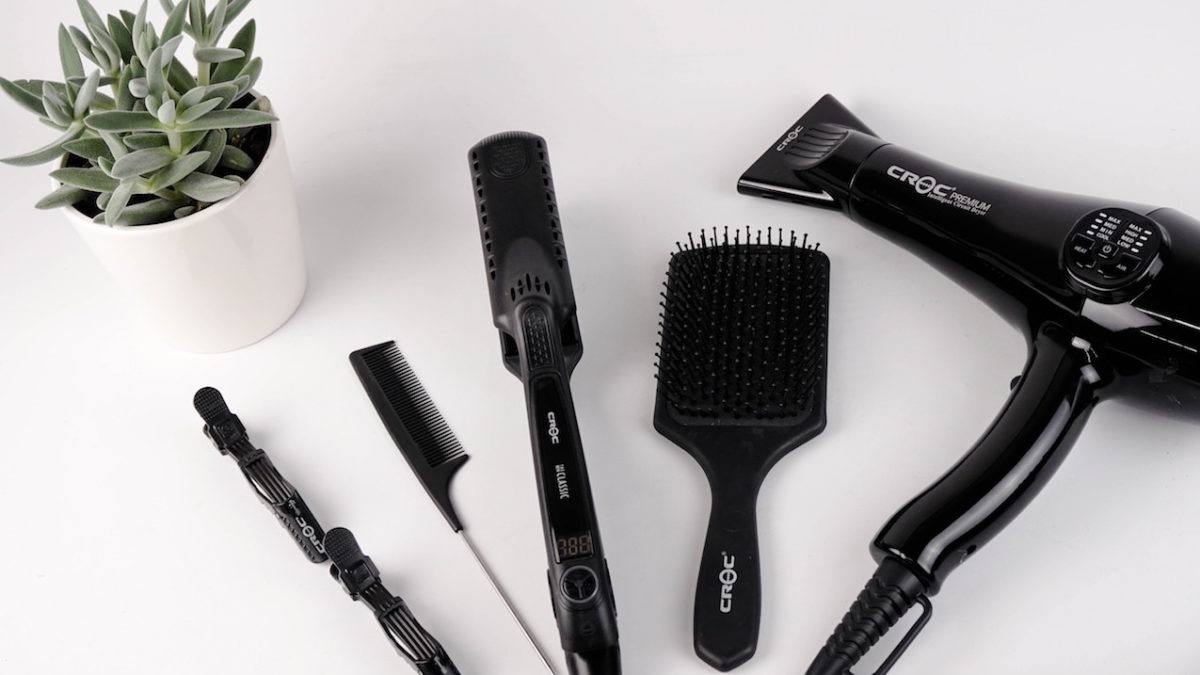 Getting Customers for Your Beauty Salon on Facebook
Alexandra Waller, 5 years ago
0
4 min

read
4087
There are several ways you can get customers for your beauty salon on Facebook. Facebook advertising has helped several businesses gain more customers. If you have a beauty salon, you should utilize Facebook as a way to attract more clients, especially because there are several different options and features available. Here we will discuss the different tools you can use to gain more customers for your beauty salon on Facebook.
Facebook Page
A Facebook Page gives your customers a first impression of your business, which is why it is important to create a business page with interesting content. Provide a header that grabs people's attention. Make sure to create a Facebook Page that is professional and credible. In order to stay professional, try not to post personal content. Instead, inform your audience what services your beauty salon offers. Think about how your business can stand out from other competition through the use of text, audio, GIFs, images, or videos.
How to Create Your Facebook Page
Visual Content: Videos, images, and other visual content is a great way to attract customers.
Post Consistently: Be consistent with your posts in order to keep people interested about your salon and services.
Contact Information: Include your email, phone number, website link, and other important information. Also, it is a great idea to include links to your other social media accounts.
Show Off: You can also show off the skills of your staff. By posting pictures and information about your staff, your audience can see what different services you offer. It also allows current customers to review your salon and tell others about their experience with your business. This can allow them and other friends to share their posts. Only post photographs of your clients with their permission.
Facebook Targeting Tools
In addition to creating a Facebook Page for your business, you should also create interesting Facebook ads. Facebook advertising allows you to target your audience. In order to determine your target audience, you will also need to determine the demographics and psychographics of ideal clients. For example, a young woman who is getting married may be more likely to look for a beauty salon. Your salon may provide certain services for a soon to be bride, including skin care services (body waxing, massage), nail services (manicures, pedicures), and hair (cuts, color, curling or straightening).
How to Find Your Target Audience
In order to determine your target audience, you will need to create a profile of your ideal client by using demographics and psychographics.
The term demographics emphasizes the traits of a specific group. This includes characteristics, such as age, gender, relationship status, education, and job titles. There may be other traits to consider as well.
Psychographics can include attitudes, aspirations, and interests. You can narrow down your target audience by focusing on individuals based on their interests, including hobbies, activities, favorite music, movies, and more. You should also consider certain behaviors, such as those who are interested in beauty tips or techniques, or who frequently get their hair done.
Fiverr is one tool to use to hire a freelancer to help with deciding and setting up your target audience.
Other Tips
There are several tricks and tips for using Facebook as a marketing tool. Some of the most common ways to gain more customers (besides creating a business page and target advertisements) include the following:
Hashtag Events: The use of hashtags helps narrow down searches on social media and connects groups of people. You can document certain events that you host through the use of hashtags, including holidays or special events.
Be Personal: Facebook allows you to be personal with your clients. You can discuss matters through Facebook Messenger or on your business page. You can build relationships by being responsive and involved with your clients. Your interest and professionalism can show your customers your dedication to your business. People will notice your work and may be more likely to recommend friends about your salon.
Facebook Contests: Create a contest in your salon and on social media. Running a contest can include any raffle or competition. For example, the person with the most referrals can receive a discounted spa treatment or free haircut. By creating a contest, more people will be interested in doing business with you. People enjoy discounts or free things, so they may be more likely to tell their friends and family about your business.
Other Social Media: Although Facebook has several benefits for getting more customers, don't solely rely on Facebook. Instagram, Twitter, and other social media are additional ways to gain more customers for your beauty salon.
Finally, automate and supercharge your Facebook strategy with SocialChimp
With SocialChimp, businesses can manage all of their social media accounts in one place. No more wasting time, finding, creating, and scheduling your social content. Whether you own your own Salon or you rent a space twice a week, we are here to help your business succeed with social media. In 10 or 20 minutes you can easily find and schedule a month's worth of engaging social content to your Facebook, Twitter, and Linkedin profiles.
As a writer and a poet, Alexandra finds that words have the power to connect people from around the world.
Alexandra Waller
As a writer and a poet, Alexandra finds that words have the power to connect people from around the world.
Related posts