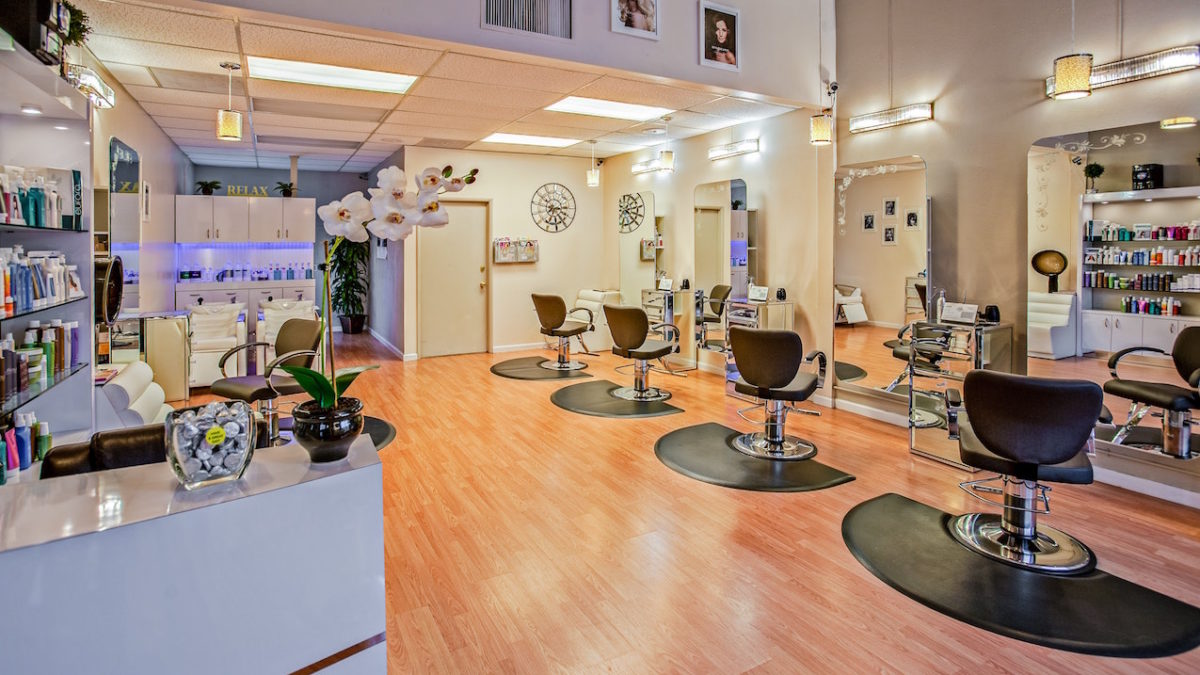 7 Beauty Salon Marketing Ideas and Tips
Alexandra Waller, 5 years ago
0
4 min

read
4357
Are you looking for beauty salon marketing ideas? Here you will find some helpful tips to assist your salon's marketing process. It can be difficult to compete with other salons because they are everywhere. However, with enough hard work and dedication, you can attract more customers. Social media and the Internet are great resources to use to advertise your salon. You will find a list below of the various ways you can interact with your audience and reach out to new customers.
Website
Create your own website so people have a way to learn more information about your salon. Keep your website organized so that it is easy to navigate. By having a website for your salon you can include not only your contact information, but also your social media accounts. Maintaining an updated website shows the audience your dedication and credibility. Your website can have photographs of your staff with information about what each individual specializes in as well as reviews from clients. Having a website can also make it easier to book an appointment.
App
Another option for marketing is to create your own app. People can easily reserve their appointments by using the app. The app can also be a space for discounts or coupons as well as merchandise. If this sounds like too much work or is overwhelming for you, there is another option: Square Appointments. Square Appointments is super easy and allows your customers to book an appointment at any time. It also syncs with your calendar so there will not be any time conflicts. You can access it on several devices, including your phone and computer.
Yelp
You have probably used Yelp to find the right restaurant or shopping store. Yelp is a great resource to use because it allows your audience to research and get to know your salon. People turn to the Internet to find reviews that will help them make decisions concerning which business they would like to work with or turn to. Reviews are not only found on Yelp, but they can be found throughout the Internet and social media, which is why it is important to maintain a strong client relationship. Even Google Business listings demonstrates your stores hours, place, popular times, photographs, and most importantly, reviews.
Instagram
Whenever I am on Instagram, I always see new pictures of fashion and hairstyles on my feed. Instagram is a great tool for your salon to use because it allows you to build credibility and connect with your audience. Your account can include pictures of customers (with their permission) as well as information about your staff. Also, people can post selfies onto their own individual account as well. Videos are another great way to show your audience what your salon is all about.
You can also encourage the use of hashtags to pitch your salon. This allows other people who have Instagram accounts to use your hashtag and help spread information concerning your salon. Additionally, you can utilize the hashtag for specific events, such as birthday parties, celebrations, or other get-togethers. This is useful for sending direct messages or focusing on a target audience.
Facebook
In addition to Instagram, Facebook is another great resource. You can have your own Facebook account and update your posts. Other features of Facebook include advertisement and Facebook Messenger. Advertisement on Facebook allows you to target your audience based on their interests. Facebook Messenger lets you contact people directly and reach out to prospective clients. Similar to Instagram, Facebook also has the option to use hashtags so people can stay engaged with your salon as well as spread more information about your business with their friends and followers.
Twitter
Twitter is similar to other social media sites like Instagram and Facebook because it offers the use of hashtags, pictures, and videos. However, Twitter differs from the rest because of its limited word count. This allows you to be more direct and engage with your audience. One idea is to have a flash sale on Twitter. Twitter is a great platform for a flash sale because it is quick and easy. Just post a tweet and give the prize to your first response.
Email
Emailing may sound a bit old-fashioned, especially with the other marketing online options. However, creating a list of email addresses is still a great way to market your salon. Emails can be used for anything: reminders for appointments, updates, sales, and/or referral bonuses. It also shows your ability to connect with your customers and shows your commitment.
How Can SocialChimp can help you
With SocialChimp, businesses can manage all of their social media accounts in one place. No more wasting time, finding, creating, and scheduling your social content. Whether you are a one-person real estate operation or you manage a real estate brokerage firm with 30 realtors working for you, we are here to help your business succeed with social media. In 10 or 20 minutes you can easily find and schedule a month's worth of engaging social content to your Facebook, Twitter, and Linkedin profiles.
Although these were just a few simplistic tips and ideas, they are great ways for salon marketing.
As a writer and a poet, Alexandra finds that words have the power to connect people from around the world.
Alexandra Waller
As a writer and a poet, Alexandra finds that words have the power to connect people from around the world.
Related posts