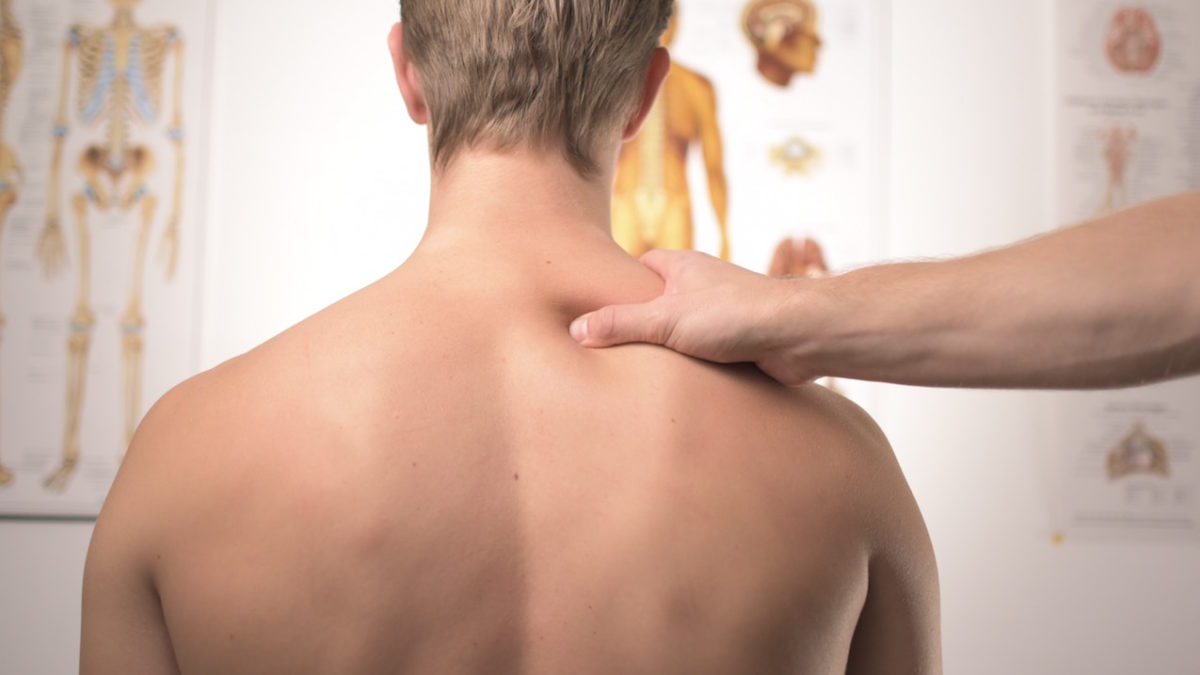 Ways Chiropractors can Use Social Media to Grow Their Business
Alexandra Waller, 5 years ago
0
4 min

read
410368
There are several different ways chiropractors can use social media to grow their business. Social media is a great space to interact with your followers and possible clients. Facebook, Instagram, Twitter, and other social media accounts can help attract your audience. Social media marketing allows businesses to grow and expand. Here we will look at the benefits of using social media and how it can help chiropractors with their business. Chiropractors can use social media as a tool to not only help grow business, but also to communicate with existing clients.
Benefits
There are several benefits of using social media for business growth. Using social media is not only a great way to grow your business, it also allows you to talk and interact with your clients. It allows people to share and comment on your posts. Also, you can see how people are responding to your work and your business. You are able to localize your audience and keep them updated about your business. Additionally, you can have specials or discounts for certain occasions, which will keep people interested and wanting more.
Helpful Tips
Here are some ways chiropractors can use social media to grow their business:
Make a Website
Every professional business should have a website. A website is often people's first impression, which is why it is important to establish an organized and appealing site. Make your website easy to follow and make sure your content is continually updated. Websites usually have an about page, including the background of your business. It is also a great idea to include your address, phone number, and/or email. Also, you can include information about your staff with names and pictures.
Visual content and videos can help people get a good idea about what your business is like and what it is about. Infographics are great examples because they are an organized way people can understand procedures or medical concepts.
Use Facebook
According to a study in 2016, about 80% of people who spend time on the Internet turn to Facebook. However, times change and younger generations may tend to turn to Twitter or Instagram more often than Facebook. On the other hand, older adults may tend to turn to Facebook. Although different age groups can have their own preferences, Facebook is still a great resource to use for businesses. Facebook offers different tools to help grow your business, such as Facebook Live, Ads Manager, and Messenger.
You can use Facebook by creating your own account for your business. By creating an account, you can interact with and talk to people online. You can also use Facebook as a platform to advertise your business so people can learn what your business is all about.
Use Instagram
Instagram is a great way to develop relationships with your clients by producing and sharing visual content. Ever hear that sometimes a photograph is worth more than a thousand words? Pictures can attract people to your business.
Film and take pictures in portrait mode. When you create video content make sure to keep it short and to the point. People usually turn to social media for quick and relevant information. Live videos can be longer, but people who post content usually keep it short. Pictures and videos can help grab and keep people's attention, which is why it is important to have clear and appealing or attractive photographs. It is important to plan out how you are going to share content, such as what and how often you post.
Other Tips and Social Media Accounts
Chiropractors should also take advantage of boosting their SEO and create multiple social media accounts, whether it is Twitter, YouTube, or other accounts. In addition to engaging with possible future clients, you can engage with existing clients, such as posting tips and discounts on your sites.
The Internet is a great tool because it is where people go to for more information. Reviews online help people decide where to eat or have fun. Yelp is another great tool to utilize for your business because several people access it to write or read reviews.
Additionally, you should use geotags in order to access more of a local following. Tagging your location can help focus on a more local audience. You should also use check-ins so that your clients can share their experiences with their friends, which can ultimately help grow your business.
Finally, automate and supercharge your social media strategy with SocialChimp
With SocialChimp, businesses can manage all of their social media accounts in one place. No more wasting time, finding, creating, and scheduling your social content. Whether you are a one-person chiropractic practice or you manage a huge clinic with 30 chiros working for you, we are here to help your business succeed with social media. In 10 or 20 minutes you can easily find and schedule a month's worth of engaging social content to your Facebook, Twitter, and Linkedin profiles.
As a writer and a poet, Alexandra finds that words have the power to connect people from around the world.
Alexandra Waller
As a writer and a poet, Alexandra finds that words have the power to connect people from around the world.
Related posts