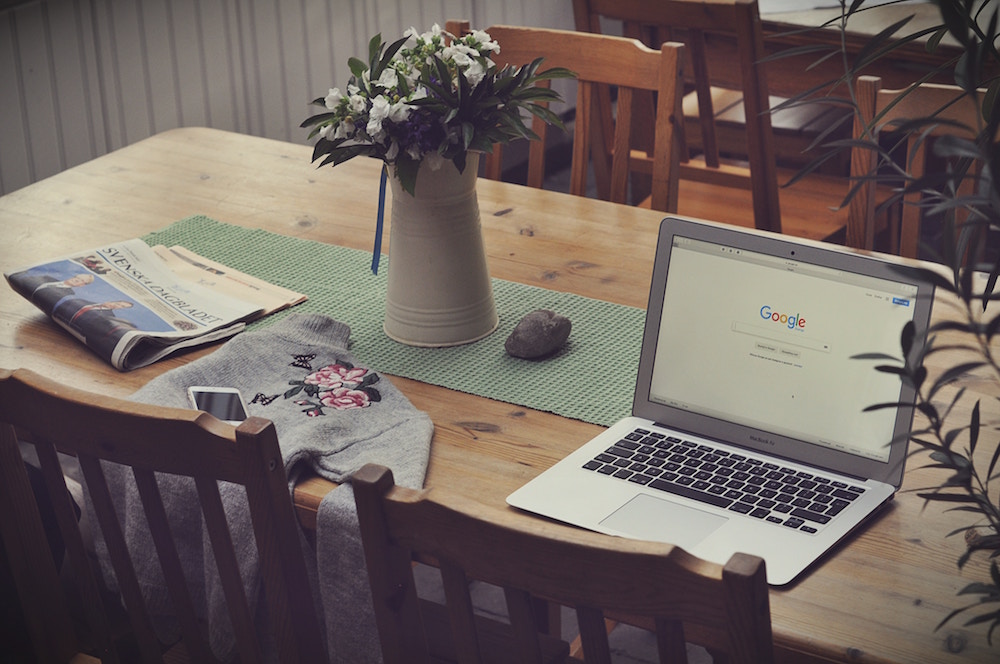 So you've read our piece on SEO Basics, about how Search Engine Optimization (SEO) is so important, and you've started implementing some of the suggestions in your own work. That's great. So let's take a deeper look at some SEO principles you can use to make your site rank even higher, starting with Latent Semantic Indexing (LSI).
What is Latent Semantic Indexing?
Latent Semantic Indexing, or LSI, is a process that search engines use to evaluate the contents of site pages to determine how genuine they are, with regard to the use of keywords.
For example, in an article about arthritis, LSI is used by the search engines to determine if other, related keywords exist on the page. These LSI keywords could include things like bones, bone, joint, rheumatoid arthritis, arthritis symptoms, etc. They are the synonyms and related keywords that quality content would ordinarily use.
LSI's primary goal is to prevent content creators from just stuffing pages with a ton of high-value keywords, instead of creating original content that is relevant to the targeted keyword(s). And let's face it, stuffing your page with keywords just for the sake of stuffing in them in there doesn't read like writing. It reads like someone just copy-pasted a bunch of random words and then filled in some vaguely English sounding words around them. Using LSI avoids that, making your content sound like an actual person wrote it, while at the same boosting its ranking.
LSI Keyword Discovery
The first step in Latent Semantic Indexing is finding the keywords. There are a plenty of places online, both free and paid. LSIKeywords.com is a great resource for discovering LSI keywords that are associated with a specific primary keyword. Ex,"chicken recipes":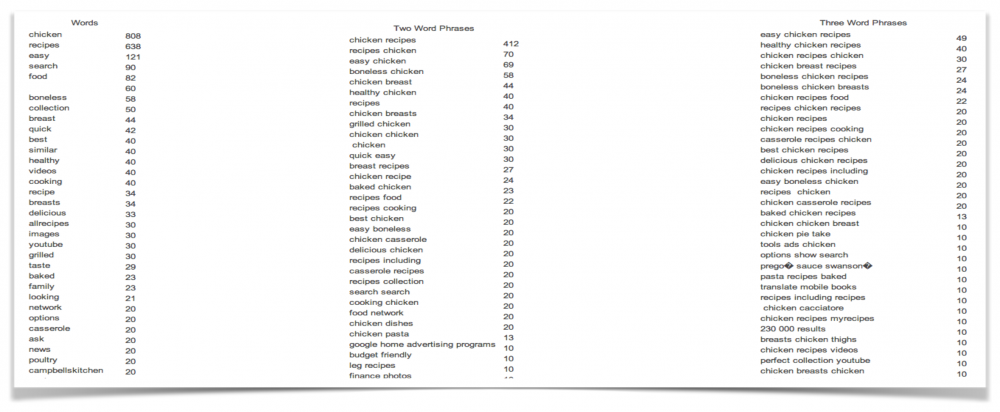 Social engagement
Did you know that Pin buttons and Facebook Like buttons aren't only a great way to drive social engagement and increase referral traffic to our sites? These social sharing buttons and widgets also help drive page rank. Many search engines consider social engagements (shares, likes, pins, tweets, etc.) in their page ranking algorithms. So make sure yours are active. 
Off-page SEO
Links, links, links!
When it comes to off-the-page SEO, inbound links are key.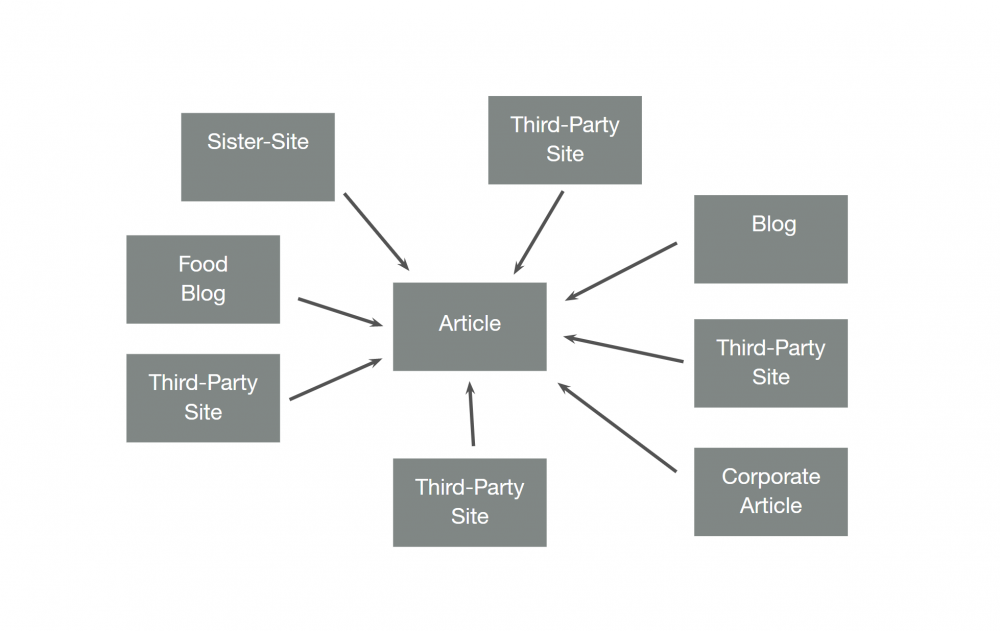 State of your links
Do you know how many inbound links your site has? There are lots of opportunities to create inbound links.
Factors impacting inbound linking
How trustworthy or authoritative is the site that is linking to us?
A site's authority is partially based on how many links it has, so linking benefits everyone. To take an example, newspaper sites are highly authoritative. Domain parking pages are not authoritative. Search engines correlate links with trust. The more links a site has, the more trustworthily it treats that same site's outbound links.
The relevancy between the two pages.
It'd be better to have a blogger writing about chicken linking to a chicken recipe on a recipe site than it would be having an article about 401(k)s linking to an article about rheumatoid arthritis.
Link anchor text
Believe it or not, a link's anchor text is critical. The anchor text should be reflective of the content on the destination page and should be optimized with the desired keywords, just like page headlines, descriptions, and URL slugs.
Anchor text variation is also critical.
Even though <a href="http://domain.com/recipes/sticky-toffee-pudding/">Sticky Toffee Pudding</a>  is desired, it cannot be the only anchor text that is used to link to that recipe.
Other variations of desired keywords should be used in building inbound links. For example, use "Best Sticky Toffee Pudding Recipes", "Easy Sticky Toffee Recipe", "Toffee Pudding Recipe", etc.
Here's an example of a desired link:
<a href="http://domain.com/recipes/sticky-toffee-pudding/">Sticky Toffee Pudding</a>
These 2 examples of links are less desirable but are still better than no links:
<a href="http://domain.com/recipes/sticky-toffee-pudding/">Read More…</a>  
<a href="http://domain.com/recipes/sticky-toffee-pudding/">FoodSite.com</a>
How can we build links?
Building links: A multi-prong approach:
Cross-promote between relevant content on the same site

Cross-promote between other sites you may own

Partner with third-party sites to grow inbound links through promotional, PR and other direct outreach methods

Natural link growth and propagation throughout the internet

Links from organic and brand-directed social media promotion
Building links: A two-pronged approach
Ways to build offsite links
Contributors. Any freelance or contract contributors who submit content should link to the live articles from their blogs, social media platforms, etc.
Partners. When you work with external organizations (partners, bloggers, external contributors, etc.), work to secure backlinks to relevant content
Relationship building. Spend time reaching out to sites in complementary verticals (large sites, blogs, forums/discussion sites, etc.) to provide mutually-beneficial link swapping
There's SEO benefit for sites to link out, too, so you can benefit by reciprocating. This makes link swapping an easy sell.
Further reading:
Google's Search Engine Optimization Starter Guide – Google
On-Page SEO: Anatomy of a Perfectly Optimized Page (Infographic) – Backlinko
What is SEO? – Search Engine Land
Search Engine Optimization (SEO) Basics – SocialChimp Blog
Related posts