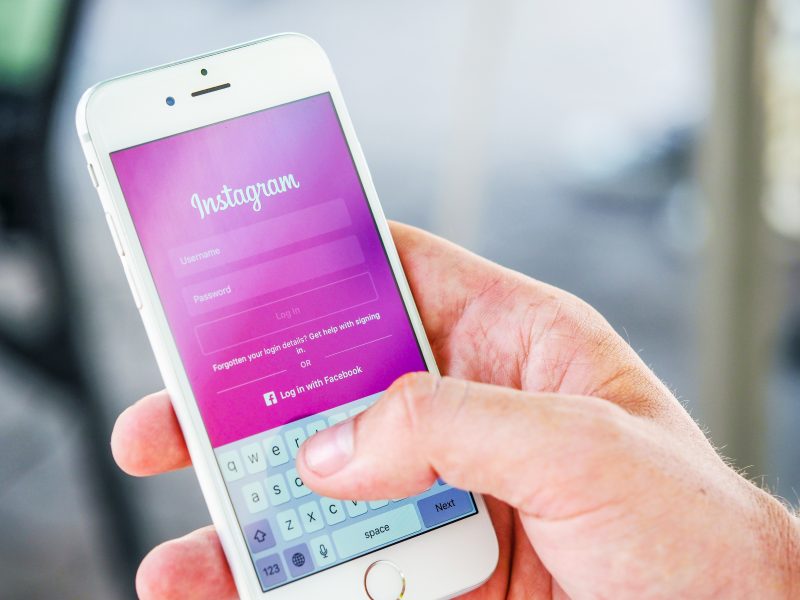 How Does the Instagram Algorithm Work?
Alexandra Waller, 5 years ago
0
4 min

read
2636
Are you wondering how Instagram's algorithm works? If so, then you have come to the right place. Before discussing how the Instagram algorithm works we need to understand what its purpose is. The algorithm's purpose is to entertain you so you won't leave the app. Its goal is to keep you from leaving by continuously showing content that engages you.
Originally, before early 2016, Instagram's algorithm was based on chronological order. The order of posts depended on the time that the picture or video was published. So, if two people posted a picture, the audience would view the most recent picture first. However, now Instragram's algorithm is concerned with engagement. The Instagram algorithm measures your post's engagement, which in turn distinguishes how high your post shows up in someone's feed. In addition to engagement, Instagram's algorithm is concerned with the relationship between your account and other people's accounts. How quickly does your audience engage with your posts? When and how often are posts from your account directly shared? How many viewers do you have when you post Instagram Stories? These are just a few questions that convey the concerns of Instragram's algorithm.
For more information, look at this video that provides a detailed explanation of how Instagram's algorithm works. Instagram's algorithm selects certain posts. These posts are either at the top or the bottom of an individual's feed. The selection process depends on specific factors. The following article will look at these factors and how the Instagram algorithm works.
What are the ranking factors based on the Instagram algorithm?
There are several factors that contribute to whether your post is at the top or bottom of someone's feed. Instagram's algorithm not only takes engagement into account, but also other factors as well. Here we will examine three main factors:
Engagement and Interest
As previously discussed, engagement plays an important role in determining where a post will end up on someone's feed. Instagram's algorithm picks the order of photographs and videos in your feed by looking at the audience's engagement and interest. If certain content interests you (such as sports, food, travel, fashion, etc.), you will more likely see this content first. Photo and hashtag recognition technologies categorize the posts. Additionally, it is important to note that posts with less engagement may be placed at the top of your feed if it is more relevant to your interests.
Relationships
Instagram's algorithm is able to identify who you interact with on Instagram. The interaction between different accounts includes things like people you search for, people you direct message, and posts you like. The Instagram algorithm determines your relationships based on these activities. It places certain posts at the top of your feed using the relationship you have with another account.
Timing
Although engagement is a major factor of Instagram's algorithm, timing still has some influence. The timeliness of the post is significant because people want to see content that is recent and new. Posts that are more recent are more relevant. Because people are more likely to be interested in recent posts than in older posts, newer content is placed higher in your feed.
Frequency
The Instagram algorithm track how often you open Instagram. By doing so, it can display the best posts since your last visit. However, this does not mean that posts are hidden in the feed. One Instagram myth believes that certain posts are hidden, but this is not the case. If you keep scrolling through your feed you will eventually come across posts from everyone you follow.
Usage
In addition to frequency, Instagram's algorithm takes usage into account. Your amount of time on Instagram helps the algorithm determine whether or not you prefer short or long sessions. Shorter sessions usually mean you only want to see the best posts during the short amount of time. Spending a long time on Instagram means you spend more time browsing.
Following
The amount of people you follow also has an impact on what you see in your feed. By following a number of people, you will most likely see less of a specific account. Rather, Instagram's algorithm will pick content from various accounts.
How to Use the Instagram Algorithm in Your Favor
There are several tips to use the Instagram algorithm in your favor. For example, you can calculate the best time to post, which is between nine and ten in the morning. This is because there are supposedly more viewers than competitors at this time. Make Instagram Stories and stay engaged with your audience. Be passionate about your content. Consistency will reflect your hard work and will attract your audience.
As a writer and a poet, Alexandra finds that words have the power to connect people from around the world.
Alexandra Waller
As a writer and a poet, Alexandra finds that words have the power to connect people from around the world.
Related posts