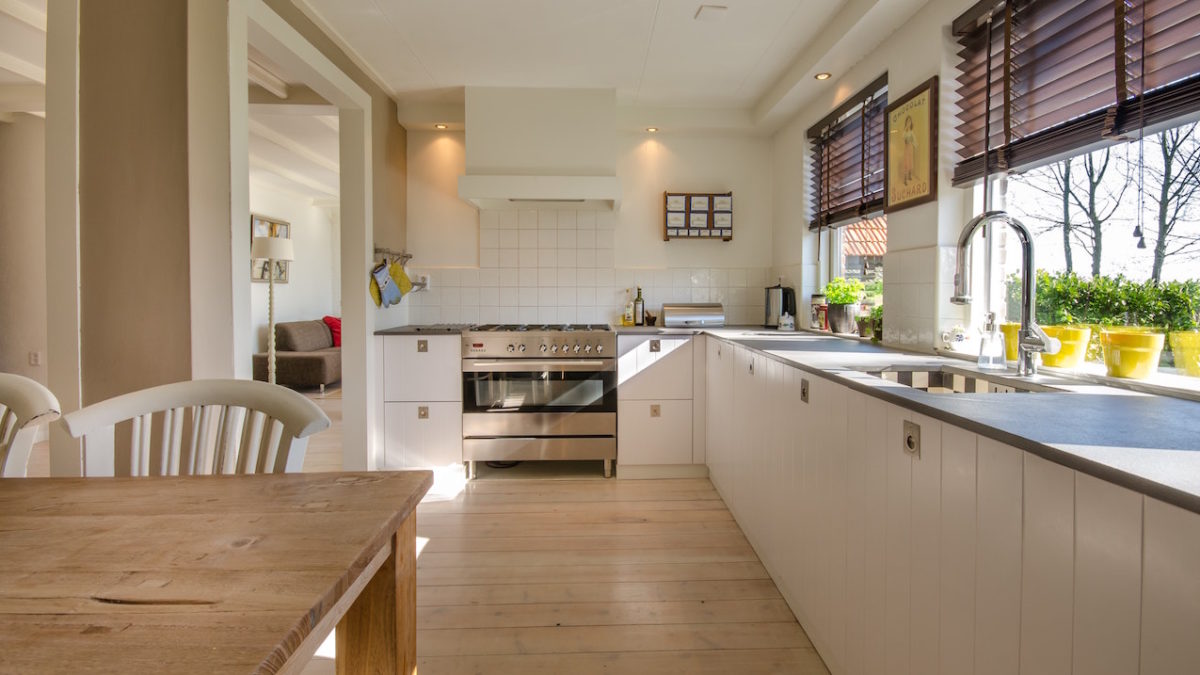 Home Remodeling Services Marketing Ideas
Alexandra Waller, 4 years ago
0
5 min

read
2671
Home remodeling services require quite a bit of time and effort, especially if you are trying to find marketing ideas. Remodelers are success when they build relationships and stand apart from competition. There are several ways you can improve your marketing strategy. Listed below are a few suggested tips for home remodeling services marketing.
How Can SocialChimp can help you
With SocialChimp, businesses can manage all of their social media accounts in one place. No more wasting time, finding, creating, and scheduling your social content. Whether you are a one-person real estate operation or you manage a real estate brokerage firm with 30 realtors working for you, we are here to help your business succeed with social media. In 10 or 20 minutes you can easily find and schedule a month's worth of engaging social content to your Facebook, Twitter, and Linkedin profiles.
Here are some other great tools and strategies:
Social Media
Social media is an important tool for several businesses, including home remodeling services. Home remodelers can use social media to reach out to potential clients, make advertisements, and/or expand business. Instagram, Twitter, YouTube, Facebook, and Pinterest are all great examples of helpful tools. Each allows you to engage with your audience and build relationships. You can post videos, image content, or short descriptions about what makes you different from your competition. It is not only useful, but social media can also be cost effective.
Facebook
As previously mentioned, social media plays an important role for marketing strategies. More specifically, Facebook is a site that not only allows you to engage with your audience, but it also allows your clients to share their experience with you and review your work. You can show your designs and present photographs or videos of your project. Additionally, your clients can share their experience, which can be very helpful to your business. Your clients can talk about how they actually use their new remodeled project. Facebook can also help you communicate with past clients and reach out to possible future clients.
Pinterest
Pinterest is another important account to have as a home remodeler. This social media platform is a great place to promote smaller project because of its popularity. There are several people interested in Pinterest who visit the site and use it for their own interests. You can provide something as simple as a new countertop and post pictures or tips.
Hootsuite
If you already have social media accounts, Hootsuite is a great way to more effectively control your accounts. Hootsuite saves you time and energy because it allows you to update and schedule posts. Additionally, Hootsuite helps you observe how much of an impact your posts are making on your audience through its analytical tools. Hibu is another option where professionals and experts manage your social media for you.
Website
Your website should include your contact information, such as phone number and email address. You can also include your social media accounts. If you have undertaken strange or difficult projects in the past, post and share them on your website so people can understand your hard work and see your level of skill and experience. Your website can also display your progress for your current projects, such as before and after photos.
Websites should be professional and easy to navigate. There are several online marketing analytic tools, such as Houzz and GuildQuality. Houzz takes into consideration articles, photos, and product recommendations. GuildQuality is a homeowner satisfaction survey firm (this is where reviews come in handy).
Logo
Making your own personalized logo can have a huge impact on people's first impressions of you. Also, you should make a logo that is unique and attractive so people can easily recognize it. You can make your logo yourself, or you can look online for a professional artist's take. Your logo can be placed anywhere: your website, service vehicles, or merchandise.
Niche Marketing
Have you heard of niche marketing? Usually, home remodeling business owners are hesitant to go after a niche market because they are worried about missing out on other business. However, having too broad a market can also be harmful. By having a niche market you are not limited. Instead, you are more focused on a certain service. A broader audience is not always the best, especially because this business involves trying to build relationships. Keep in mind that target marketing is different from niche marketing. Target marketing allows you to target a specific audience, whereas niche marketing involves the subgroups of the target audience.
Some examples of niche marketing includes:
Smart Homes (technology)
Historic Renovations
Condominiums
Kitchens and Bathrooms
Exteriors
Mid-Project Party
A reveal party is a great way to show off your accomplishments. However, a mid-project party is also a great idea for remodeling marketing. Event marketing can have a huge impact, but going out of the exhibit space can help make you stand out. Putting together a mid-project party can attract people and appreciate your progress. Invite the neighborhood, past clients, people on Facebook, and most importantly, your team. You can also promote to certain audiences online or across your social media profiles. This will give you a chance to communicate with the public about your business and gives you the opportunity to show off. One tip is to plan the party to be on a Saturday afternoon instead of a Sunday so it is not mistaken for an open house.
For more ideas and tips, go to Inc.com that lists a Q&A on the topic of marketing for residential remodeling contractors.
As a writer and a poet, Alexandra finds that words have the power to connect people from around the world.
Alexandra Waller
As a writer and a poet, Alexandra finds that words have the power to connect people from around the world.
Related posts