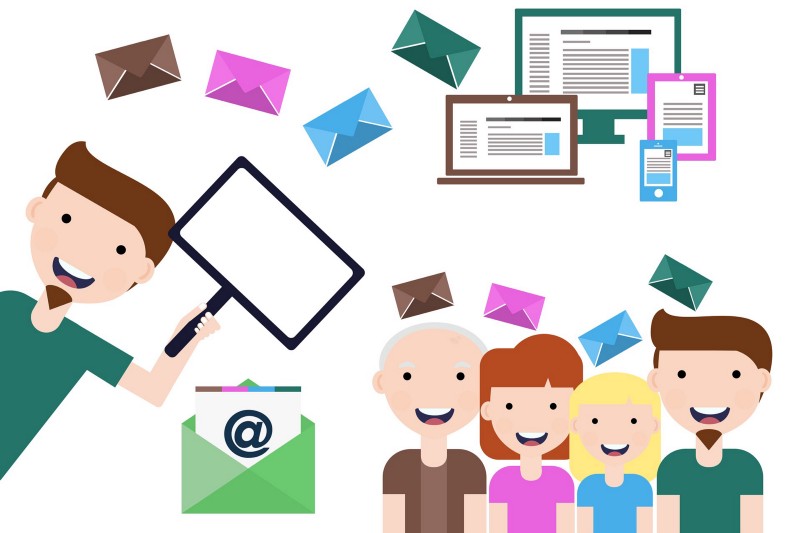 10 Simple Ways to Grow Your Email List
Andrew Becks, 6 years ago
0
2 min

read
1525
There are tons of creative and successful ways to encourage and facilitate newsletter list growth, including 10 proven favourites, many of which can work across myriad industries, whether you're targeting consumer (B2C) or business (B2B) audiences.
Offer a one-time discount. (Example: 20% off your first order, free shipping, etc.)
Offer a free digital good. (Example: ebook, premium in-game feature, ad-free experience, 7-day free trial, etc.)
Run a sweepstakes with customer email opt-in choices. (Example: Free cookbook for a recipe site, free Amazon Kindle Fire for tech site, free products/gift certificate for a beauty brand, etc.)
Contact existing customers and ask them to subscribe to your newsletter. If you have contact information for your existing customers, send them personalised emails, Tweets, Facebook Messages and the like, encouraging and inviting them to subscribe to your promotional offers/newsletters via email.
Update your email signature with an invitation to subscribe to your company's newsletter.
Print promotional notices and offers on your customer receipts, shipping orders or transactional/confirmation emails.
Create exclusivity, creating member-only offers and incentives, similar to a hotel or airline loyalty program, further encouraging user subscriptions.
Only ask for essential data points. In general, collecting anything more than email address is only going to cause form abandonment and reduce the number of conversions. It's much easier to capture the bare minimum amount of information you need to communicate with the user or prospective customer (ex: email address), and follow-up to collect "nice to have" information down the road than it is to capture a user who abandons a multi-question form before completion.
Incentivise users to refer their friends, either by offering additional discounts or perks. In general, your customers are generally likely to associate with people who have similar personal or professional interests, thus allow you to deputise your customers to evangelise your brand in exchange for a small incentive.
Run a paid marketing campaign in an attempt to collect new subscribers. Whether you select paid search, social media or some other media channel, start with a modest budget and see what your average cost per subscriber looks like after a small test. How does it benchmark against your expectations and against industry standards?
—
This was originally published on LinkedIn as 10 Simple Ways to Grow Your Email List by Andrew Becks.
Related posts