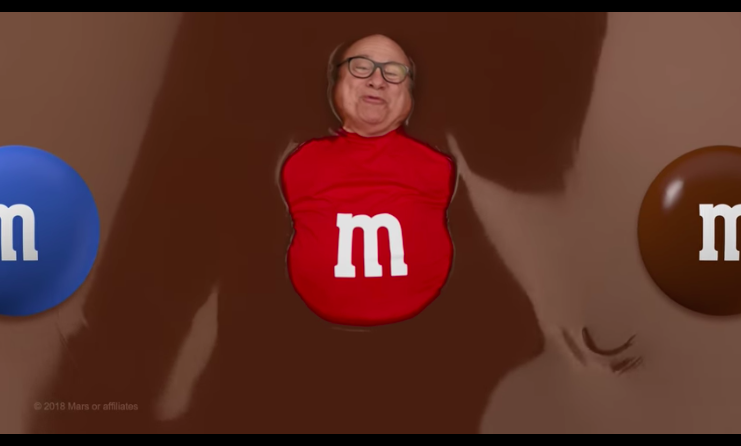 The Superbowl is notorious for having the best – and weirdest – commercials aired throughout the program. After all, there are tens of millions of people watching, which is a dream for TV advertisers. Brands are pressured to step up their game each year, fully utilizing the rumored $5 million plus price tag for a 30-second spot they have to work with. So how is M&M's planning to utilize their time?
By turning their M&M character Red into a human – specifically Danny DeVito.
Mars and M&M's started planning the creative for these ads back in April 2017, aiming to focus all their budget and time on their 30-second Superbowl ad. They began filming in November 2017, which is fairly early, but they did so with good reason. Since tedious animation is required to create the M&M's characters, they needed a few weeks of extra time to complete the commercial after initial filming.
M&M's also released a few teasers, essentially announcing Danny DeVito as their celebrity appearance in the ad. Below are some photos and videos, courtesy of Ad Week and M&M's.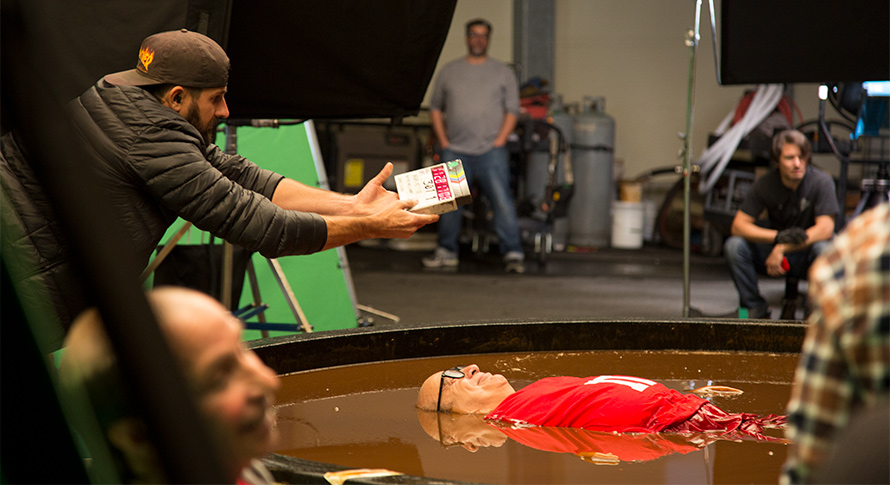 https://www.youtube.com/watch?v=O6K0ZPRqzFU
The plot of the commercial features the Red M&M accidentally wishing himself into a human form – and walking about New York City asking people if they want to eat him. The shoot wasn't exactly difficult, "being typical New Yorkers, somebody running up to them and saying, 'Do you want to eat me?' is not as uncommon as you may think." says Bayne, an agency rep.
View the full commercial here:
Every detail was thought out – including what color DeVito's pants would be, and whether or not he would have white or black shoe laces. Even the location, New York City, was meant to make the scene feel natural and easy-flowing. M&M's puppets were also used as stand-ins to make blocking the shots while filming easier.
Look out for this commercial during the Superbowl this Sunday, as well as other stand-outs. How would your brand utilize this incredible ad opportunity?
This article was adapted from AdWeek.com.
Further Reading:
Toyota Is Making Its Biggest Super Bowl Push to Date With 3 Touching In-Game Ads (Ad Week)
Snapchat opens Snap Store in app. Yes, there's a Streaks hat. (Mashable)
How to Use Video Content to Sell (Social Media Examiner)
Lauren is the Marketing Communications Director for SocialChimp.
Related posts